Coaching
Champions
Extraordinary coaching for high performing clients
Sep

28

Sep

28

Oct

4

Oct

7
FREEMasterclass
90Minutes
LiveWebinar
1.5CCEUs
The faculty has delivered talks and presentations to the following audiences:







"Clients who plan to accomplish the exceptional seek extraordinary coaches to support them."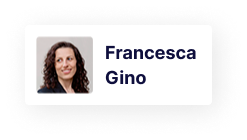 Are you coaching
high-performing clients?
Coaching clients at the highest level creates a new set of challenges. Their pace of change is faster and more complex. Identifying their challenges and opportunities requires you to be more connected with them and what they're capable of doing.

Harvard Business School wanted to examine this coaching challenge from a unique perspective. What they discovered could change the way you coach.
INTRODUCING

Coaching
Champions
A masterclass with Prof. Francesca Gino on her innovative research with 4-time NBA Championship Coach, Steve Kerr. Harvard Professor, Francesca Gino partnered with the head coach of the NBA's Golden State Warriors, Steve Kerr, to explore the coaching dynamic between coach and team member at the highest level - and what she found was inspiring!

Attend this live masterclass to discover how coaching high performance athletes can change your approach to executive coaching. Take this rare opportunity to examine your craft through the counterintuitive lens of an award-winning researcher, bestselling author, and esteemed member of the Thinkers50.


During this 90 minute session you'll learn how to:
Adapt your coaching relationship based on your clients
Create your core values as a coach to remain true to who you are
Help your clients cultivate joy in their work
Foster healthy competition to empower the high-performing mindset
Instill compassion for others to create more fulfilling success
Use mindfulness to keep your clients "in the zone"
A New Era For
Professional Coaches
For the first time ever, Coaching.com and Thinkers50 have come together to provide coaches access to the world's top management thinkers. For a LIMITED TIME you can attend this live masterclass with Francesca Gino, one of the 50 most influential management thinkers in the world.
"Francesca Gino is the best kind of rebel: the one who doesn't just break the rules, but invents a better way."
Adam Grant,
New York Times bestselling author
ABOUT FRANCESCA
Prof. Francesca Gino
Francesca Gino is an award-winning researcher who focuses on why people make the decisions they do at work, and how leaders and employees have more productive, creative, and fulfilling lives.

She is the Tandon Family Professor of Business Administration in the Negotiation, Organizations & Markets Unit at Harvard Business School and the bestselling author, most recently, of "Rebel Talent: Why it Pays to Break the Rules in Work and Life."

Francesca Gino is also affiliated with the Program on Negotiation at Harvard Law School, the Mind, Brain, Behavior Initiative at Harvard, and the Behavioral Insight Group at Harvard Kennedy School.
About Francesca's teachings:
"Great stories, great science, and great practical advice about how, when and, why to break the rules"
Angela Duckworth,
New York Times bestselling author of Grit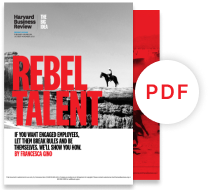 Register Today And Get
The Rebel Talent Bonus Tool
Register to attend this exclusive masterclass to gain access to The Rebel Talent Bonus Tool. This exclusive bonus tool will help you to learn how to engage with your clients and let them break the rules and be themselves.
Register for FREE Masterclass
Who should attend?
• Professional Coaches
• External Coaches
• Internal Coaches
• Team Coaches
• New Coaches

• Experienced Coaches
• HR & Learning
• Professionals
• Leadership Consultants
• Team Leaders
COACHES WHO WANT TO HELP THEIR
CLIENTS BECOME CHAMPIONS.
Register for The Coaching
Champions Masterclass
FREE Masterclass
90 Minutes
LIVE Webinar
1.5 CCEUs
We care about developing great coaches. So we keep you updated with the biggest and most important developments in the industry. For full details of our privacy policy please click here
© Coaching.com 2022 All rights reserved
Register for The Coaching Champions Masterclass
REGISTER NOW